28 Mar 2014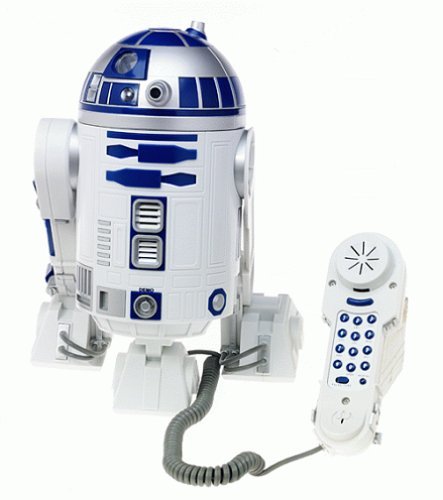 I got this R2D2 telephone as a gift when I was in 6th grade(-ish). I used it in my room as a real telephone as a teenager, even though the handset was the most uncomfortable and least ergonomic handset imaginable. The ringer is the iconic R2D2 noise which will never stop being epic to me (maybe this is just because my name is Luke). In short, I love this phone.
The problem is I haven't used a hard phone in years, so it's been sitting on my desk as a piece of art. I've always planned on finding a better use for the talented droid, but never got around to it.
Then I saw this Twilio post about setting up a hard phone powered by their service. Even though I didn't want a hard phone (or to use Twilio), I still loved the hack. And then it dawned on me, I CAN JUST MAKE THIS PHONE RING. I thought it would be amazing to use the R2D2 ringer as a notifcation for events on my computer. And it was.
Read more